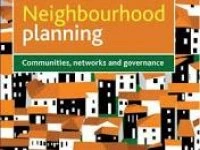 At one of the public meetings called to discuss the draft Neighbourhood Plan a member of the public stated that at least one of the 2 gaps on Crossfields, Tarvin that link to Townfield Lane was a public right of way.
The Chairman of the Neighbourhood Plan Steering Group (Ted Lush) did not think that this was the case and the Clerk of the Parish Council has now confirmed that neither are public rights of way.
However, the Parish Council has, some years ago, applied to Cheshire West and Chester Council for them to be given this status but the case has yet to be heard.
The Clerk has also confirmed that the owners of the 2 gaps will object to the Council's proposal."