"Grappenhall Heys Walled Garden"

The next Gardening Society Meeting will start at 8pm in the Edna Rose Room of Tarvin Community Centre.
There will be a talk on the subject of
"Grappenhall Heys Walled Garden"
given by Kate Fitch.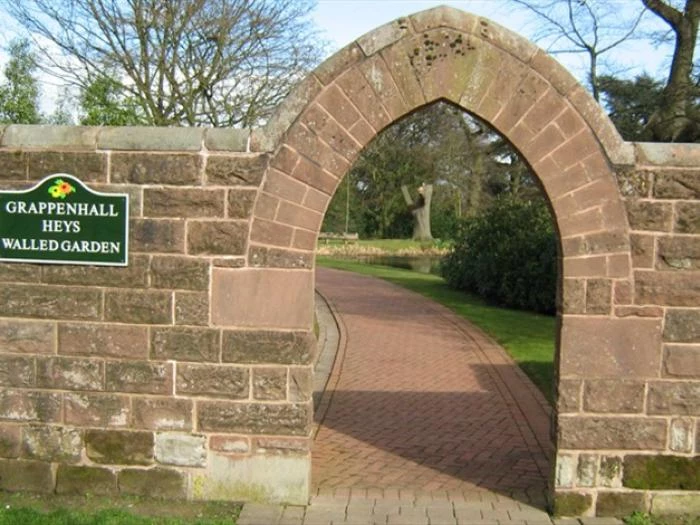 Kate is the new Outreach Officer for the Grappenhall Heys Walled Garden Trust. For many years, she was Horticulturalist and Commercial Manager for the Walton Lea Partnership.
The Walled Garden probably began well before 1830, when small-scale marl extraction created the Garden's distinctive ponds. Unusually, the Walled Garden consists of both a formal, rectangular Kitchen Garden and informal Pleasure Grounds containing three ponds, all within a single boundary wall.
The Kitchen Garden was almost certainly built when the Estate was formed in the early 1830s, to provide fruit, vegetables and flowers for the owner's table. A range of greenhouses built along the sunniest side of the Garden, and extended in the late 19th century, provided more exotic produce such as peaches. As the life of the Estate declined in the 20th century, the need for the Walled Garden reduced. Fortunately it was allowed to 'hibernate' rather than being destroyed, as many were, so key historical elements such as paths, greenhouses and some plants were not lost.