Though as I write this today on a grey, cold and damp day there is no doubt that we have had some fine weather recently with a real feel of spring in the air. Perhaps one or two of you may have looked at your summer clothes and wondered if they will still fit? Or perhaps you have gone for a brisk walk and found that your fitness levels are not what they were?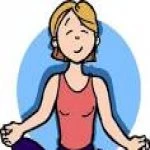 Why not get into shape at the Community Centre by coming along to one of the many exercise classes that are held throughout the week?
There are a wide variety of classes to suit every age, body type and fitness goal. All are run by qualified instructors. You may find that there are waiting lists for some of the classes, so please do call the instructor to find out more.
Monday – 1.00 till 4.00 – Yoga
An ancient exercise technique to develop breathing, strength and flexibility. Call 01244 303080
Monday - 7.30 pm – Zumba
A calorie-burning, dance fitness session to Latin rhythms. Call 07765 711337
Tuesday – 1.30pm to 2.30pm – Tai Chi
Meditation and movement with a controlled and gentle physical routine. Call 01829 751398
Tuesday – 7.00pm – 8.30pm (term time only) – Body Pump and Tone
Medium impact, aerobic workout with arm weights for all ability levels. Call 01829 752701
Thursday - 8.00pm to 9.00pm – Circuit Training
Concentrated routine to strengthen and tone. Call 07735 961397
Friday – 9.15am to 10.15am – Pilates
A focussed exercise routine of varying intensity to develop core strength and endurance. Call 07885 413815
If you think that Wednesday could be your day off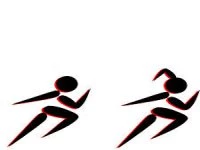 from all this self-improvement, then Slimming World run classes throughout the day. What isn't toned, flexible and strengthened can be melted away and what all successful slimmers know is that exercise can be a great aid to weight loss.
So, no excuses – Tarvin can become the fittest and healthiest village in Cheshire!