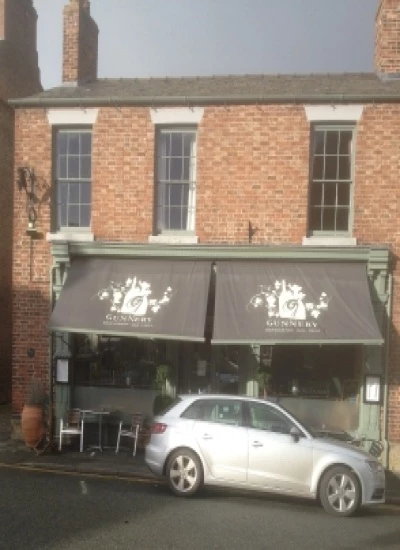 May at The Gunnery... Live Lounge, Steak Nights and Gourmet Evening!
We continue to source the most local beer, produce, fish and meat we can find. And as Spring turns into Summer we are most excited for the produce and greens we are sourcing from our friends, The Natural Veg Men. Located less than two miles from our door, we are delivered the freshest of seasonal greens from Matt and his team. Please check them out at www.vegmen.co.uk. A salad is an experience when it comes from their fields!
Thursdays are Steak Nights here at The Gunnery. Come in for your favourite cut of beef, or if you prefer a lovely piece of freshly selected fish for the night. We are going old school here and offering Stuart's homemade ratatouille, coleslaw and jacket potatoes as standard sides. Not only that, but for every steak ordered we will provide a complimentary draught beer or glass of white or red wine!
FRENCH GOURMET EVENING
Friday 23 May 7:00 for 7:30
VICHYSSOISE
Leek, chicken and potato soup
Chilled with locally picked fresh chives
CHEFS WARM PIGEON SALAD
With boulangere potatoes, frisee, cabernet and walnut dressing
COQUILLE ST JACQUES
Hand dived king scallop, mushroom and white wine cream, baked in the shell
RUMP LAMB NICOISE
Oven roasted lamb (served pink)
Candied aubergine, griddled Delamere asparagus, olive tapenade
STRAWBERRY MILLE FEUILLE
Flaked puff pastry, macerated locally picked strawberries, Chantilly cream
All of the above served with a carefully selected glass of wine to complement each course
Dessert wine and speciality tea and coffees also available
£39.99 per person with a £5.00 deposit taken at booking. Limited space is available.