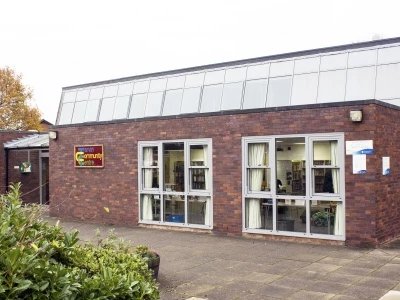 The Community Centre is delighted to receive a grant of £1,200.00 from the Parish Council, an amount that was confirmed at the Parish Council meeting held on April 24th,
The money will go towards the erection of a timber built storage facility, pending planning permission being obtained.
Chairman Alan Wilkinson said "We are very pleased to have been awarded this grant. Coming as it does from the 'public purse' we feel that it is official recognition of the role the Community Centre plays in the village. The building is bustling with activity most days, playing an important role in creating a thriving and welcoming spirit in the community."
As well as thanking the Parish Council, Alan thanked all who come and support events by buying tickets and attending classes and clubs. He urges all who want to see the Community Centre to succeed well into the future to just get involved. For those happy to take a step further, he encourages people to come along to the AGM on May 2nd at 7.30pm.
The Committee is looking to recruit a few people to help open and close the Centre but who may not have the time, or current inclination, to get more fully involved. As an audience member, a volunteer or as a full Committee member, there is a role for everyone.