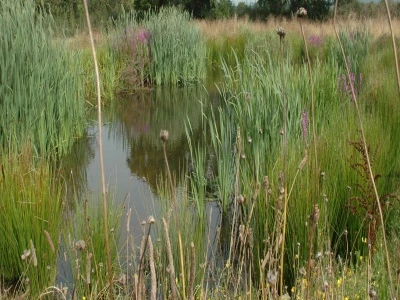 A campaign to bring people together to sow UK native plants has announced that local voluntary, community and youth groups, parish and town councils, health authorities and secondary schools can apply for grants of between £1000 and £4000 as part of the "Grow Wild" community project to create a "Grow Wild Community Site."
Grow Wild projects can include an unloved area that organisations want to reclaim for their local community or perhaps somewhere that's a bit neglected or run-down and applications want to turn it into an inspiring space for everyone.
The funding cannot cover staff costs but can cover costs specifically for the Grow Wild project. It is expected most of the money be used in creating the site, such as for materials, plants and seeds, and any volunteer costs.
Grow Wild is looking to fund at least 60 groups in 2015 across the UK, groups who are successful in being awarded funding will be notified in February 2015 ready to start their project in March and finish by October 2015
Closing dates for applications is 2nd December 2014
Further details can be viewed on the Grow Wild website www.growwilduk.com/community-project-funding click here