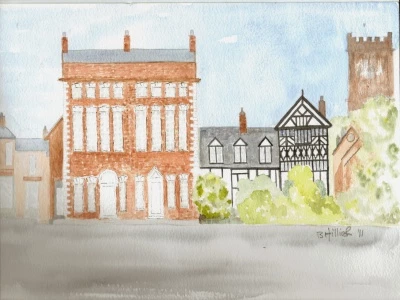 At its April meeting, 27th April, the Parish Council considered the recommendations of a working party of its members regarding grants to local community organisations.
The meeting accepted the recommended grants which were as follows: Tarvin Community Woodland Trust £1,000, Tarvin Community Centre £900, Tarvinonline £450, Tarvin Village Fete £250 (subject to the event taking place in this financial year), Tarvin Christmas Festival £150 (subject to the event taking place in this financial year), Second Tarvin Guides £150 (subject to the group restarting in this financial year), First Tarvin Scouts a maximum of £100 (subject to a number of conditions).
Should any of the above funds not be distributed as allocated the balance of funds left will be split equally between Tarvin Community Woodland Trust and Tarvin Community Centre. The meeting noted that it was possible that the Woodland Trust and Community Centre could receive funds in excess of £1,000 but this would be acceptable within the Guidelines which said that "a limit of £1,000 will be applied except for exceptional circumstances" as we are living in a period of exceptional circumstances.