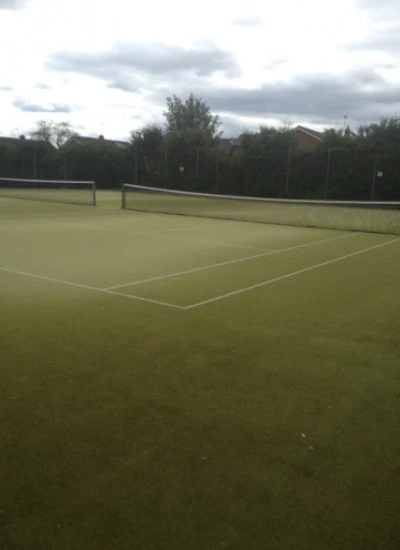 TARVIN TENNIS CLUB
Tarvin Tennis Club joined with LTA British Tennis in holding a Great British Tennis Weekend on Saturday 17th May.
The aim of the day was to inspire more people to play tennis by holding an open afternoon with prearranged coaching and free play sessions for minis, juniors and adults. Together with our Club Coach, Gary Ward and his son Charlie, the club organised a number of sessions for people to either pre-book or simply turn up on the day and enjoy. Advertised sessions included mini and junior coaching, adult coaching, cardio tennis, family time and 'Time Your Fastest Serve'.
The event was promoted by the circulation of leaflets through local schools and mail drops within Tarvin and the immediate surrounding villages, as well as posters that were positioned in local shops, surgeries and community centres. The event was highlighted on Tarvinonline.org as well.
Stunning weather, a healthy turn out of 65 new tennis players and the club provision of excellent organised tennis sessions and refreshments led to a thoroughly enjoyable day. Rusty rackets, people looking to try out the club and masses of juniors benefitted from Gary and Charlie's fun and rigorous coaching. And it was all FREE. The majority stayed on for additional games of tennis too.
The Club hope that they will have encouraged some new members to join and enjoy the healthy and sociable benefits of tennis.
Club evenings are on Tuesdays and Fridays from 6-8pm with Gary Ward providing coaching on a Tuesday 6.30-7.30pm. Anyone is welcome. There are pre- organised day time sessions on Tuesday and Thursday afternoons – all are welcome subject to letting designated members know for numbers. The courts are open to all members at all times subject to the Club's order of play rules.