By Tarvin Community Centre - 3rd January 2018 6:00am
A Happy and Healthy New Year to you all. I hope that you have had an excellent festive season and are looking forward to the new year with enthusiasm. As always, the Community Centre is here to help!
Next week starts with a bang as many of the regular clubs and activities restart. There are also some new events coming to cater for your every need.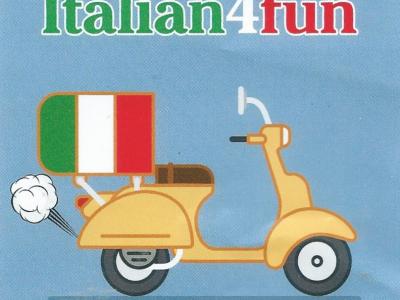 If your resolution was to keep the brain active:
Monday 8th — It is Italian time in the Small Room, two classes will run between 9.45 and 1.30 pm.
Tuesday 9th — It's the turn of Spanish today, from 9.45 until 11.45.
Both these classes are run by Tarvin resident Debbie Wise and are properly structured to give you a good grasp of the basics of the language that will enhance any visit to either country. The classes will depend on numbers, so if you would like to give either — or both! — a go, call Debbie on 07966 171849 or email her on italian4fun@gmail.com
If your New Year Resolution is focussed on your body rather than your mind (too many mince pies?) then we can also offer you:
Tuesday 9th — Body Blitz for 9.30 till 10.30 in the Main Hall. Local fitness expert Jo Ruffell will welcome you to an exercise class that will aim to improve your fitness level, body shape and general well — being, whatever your current state.
Saturday 13th — Jo is also running a Balance and Posture Masterclass in the Edna Rose Room from 10.00 till noon which may be just the thing to encourage you to take the first steps towards a fitter you. Contact Jo at joanne_ruffell@hotmail.com or call 07500 044676 to book a place for either class.
If the thought of all this is daunting and you feel overwhelmed by everything that needs to be managed, then this may appeal to you:
Wednesday 10th — An Introduction to Mindfulness — a Taster Session will be offered in the Edna Rose room at 10.00am. Amanda Roberts will offer an insight into techniques that can enable you cope better with life's challenges and help you get the most out of what life has to offer. Contact Amanda on 07831 360476 or at mindfulmatters@btinternet.com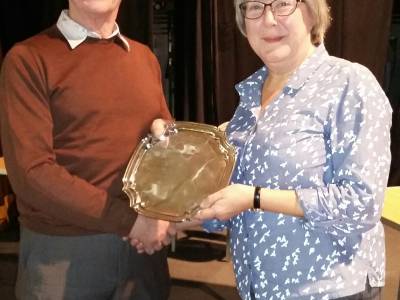 If you haven't had to sit down in a darkened room to recover from all this then:
Friday 12th and Friday 19th it's the Village Quiz for the 36th year running. There are a number of new teams this year battling it out for the honour of their name engraved on the trophy. Come along from 7.00 pm for a 7.30 pm start. The bar will be open, and your support is always welcome if you answer the questions baffling the teams extremely quietly!
Such an enthusiastic start to the new year shows that the Community Centre retains its place at the heart of the village.