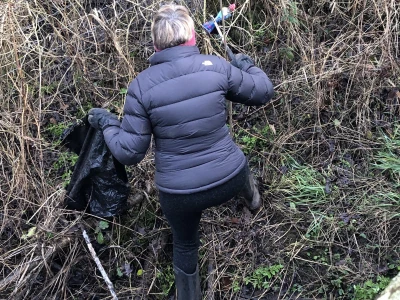 The guerilla litter pickers are busy clearing up the increased amount of litter that has been carelessly abandoned since the routes around Tarvin have become busier during Lockdown.
The bridges over the river Gowy and the path down were littered with plastic water and energy drink plastic bottles plus sweet and crisp packets.
Please take the litter home and encourage young people to do the same.