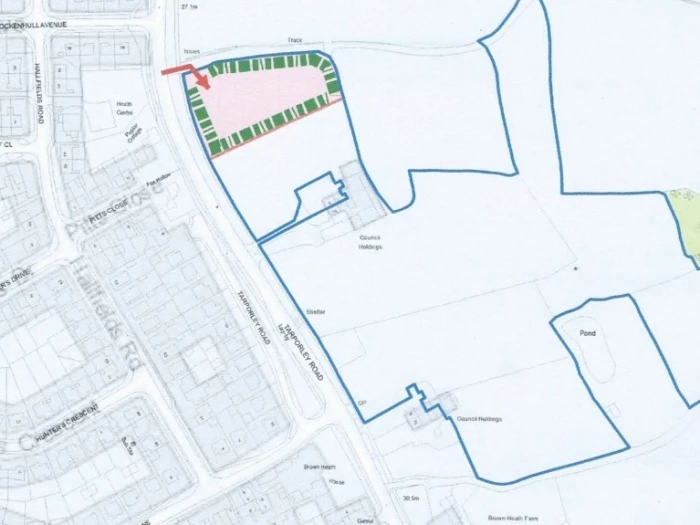 This site on Tarporley Road remains on the CWaC list of proposed sites.
On Friday 28th April two members of the Tarvin Residents Group (TRG) made a
verbal presentation to the Local Plan part2 Task Group,set up to examine the definition of, and the selection of sites for, Gypsy and Travellers in the Borough.
John Leather, our ward Councillor,also attended to lend his support.
We were only allowed 5 minutes in which to put our case forward.
We had previously submitted a very detailed eighty page submission outlining why the site on Tarporley Road was unsuitable and suggesting alternative sites that may be more suitable.
The audience included four Ward Councillors, Eleanor Johnson (Con.Gowy), Howard Greenwood (Con. Farndon), Val Armstrong (Lab. Witton & Rudheath) and Robert Bisset (Lab. St.Pauls) Chair, plus numerous Council Officers.
No members of the public were allowed to attend.
At the end of our presentation we were advised that recommendations on the selected sites would be made to the Local Plan Part 2 Working Group at the end of June or early July.
If Tarvin remains on the list of possible sites at that time, it will be vitally important that we make our feelings known by means of a strong attendance at this meeting- so please look out for further details of the date, timing & location etc.
Should you wish to attend please contact TRG on
tarvinresidentsgroup@gmail.com
and give us your email address and we will contact you with the details.
Our on-line petition has closed, but please bear in mind that we are also running a written petition which we intend to submit to the CWaC Cabinet. If you haven't signed up yet, please do so as soon as possible. Forms are available at OKell's Nurseries and Greenacre Garage or from TRG direct.

We need a minimum of 1700 signatures on this petition- we currently have circa 1400.