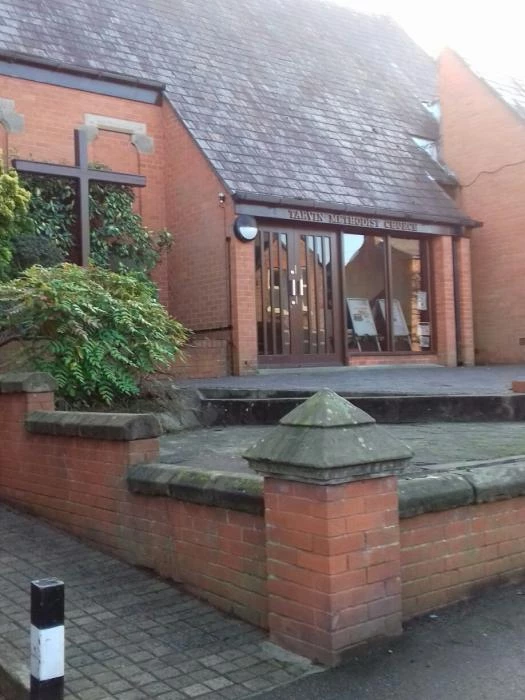 2020 was the first year for well over a century that Tarvin Methodist Church was unable to celebrate a Harvest Festival! Over all that time, the Church would be decorated with flowers, fruit, produce and, latterly, with groceries, ready to give thanks to the Lord for the provisions that we have been given. The Church would be crowded on Harvest Sunday, with everyone raising the roof to their favourite harvest hymns. And then, either after the service or on an evening close to it, would follow the harvest meal – hotpot and apple pie – in an atmosphere of friendship and celebration. But not in 2020. TMC had, with great regret, to abandon its harvest festival, along with so many other things that the pandemic would not allow.
However, 2021 is seeing the Chapel gradually returning to normal. We have held evening events, services, coffee mornings and a MacMillan Cancer Care fundraiser. And, in amongst all of the rest, comes our Harvest Festival and Meal for 2021! At 11.00am, Mr Mike Ridley from Bunbury will lead the celebration of thanks for the God-given benefits that we enjoy. Then, at 12.30pm, we will all sit down for our lunch of – go on – guess! – yes, hotpot and apple pie!
We are always pleased to welcome our friends and so, if you would like to be with us for this very special occasion, do come along and join us! To quote the old harvest hymns:- "Come ye thankful people, come", "Fill your hearts with joy and gladness" "For the fruits of His creation"!
Tarvin Methodist Church. Sunday 3rd October 2021. Service @ 11am and meal @ 12.30pm