High winds are affecting road users across the county this morning.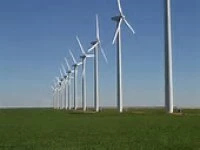 Cheshire Police have received an unprecedented number of calls relating to Storm Doris, since 9am today, Thursday 23 February. Residents are advised avoid making any unnecessary journeys at the current time.
Chief Inspector Sarah Edgar said: "The situation is currently being monitored by the police and our partner agencies and we to respond to incidents as they occur.
"The winds at the current time are extremely strong across the county and I would advise motorists to consider delaying any journeys that they have planned over the next couple of hours unless they are absolutely essential.
"There are numerous road closures across the county, including the M6 Thelwall Viaduct, Central Expressway in Runcorn, A49 at Higher Whitley, A559 at Great Budworth and many smaller roads. The A533 Jubilee Bridge in is Runcorn is also closed to high sided vehicles. Diversions are currently in place, but delays are expected.
"We have had a large number of calls relating to fallen trees in the road and damaged buildings which have been passed onto the local councils to deal with. Adverse weather conditions do not of course just affect motorists; members of public are urged to be aware of their own safety and pay attention to warnings and advice being issued."