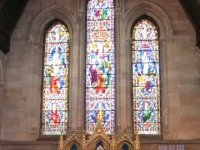 The Organ in St Andrew's Church is more than 150 years old.
The records show that in 1874 there were two organs in the church, one situated in the Bruen Chapel, and the other placed outside the screen of the chapel.
It was this second organ that was moved in 1875 to a position near the stained glass window of the north aisle,and a New Organ Fund was set up in1897 ,with an initial £120 was raised in the following two years.towards the estimated overall cost of £250.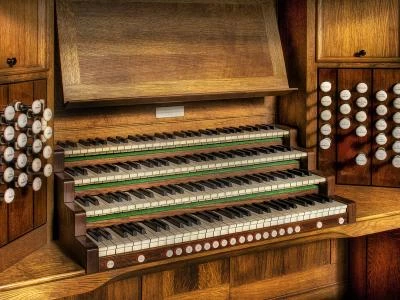 However,fund raising was slow, and it was decided in 1901,that the original organ could be rebuilt at a cost of £286. Therefore the organ together with all its pipes was moved to its present position in the chancel, necessary repairs carried out, and on completion of the work, it was re dedicated at a service on 4th July 1901 at which the organist from Chester Cathedral, Dr Bridge gave a recital.
Total cost was nearly £350,and the final bill could not be settled until two years later.
Some 70 years later, in 1974,this hand pumped organ was electrified, rebuilt and enlarged, and is considered by many experts, to be one of the finest church organs in Cheshire.