By Doreen de Cani - 2nd July 2013 9:43am
Tarvin is one of the few Cheshire villages that still have their own library, a great asset which we would hate to lose.
Originally the library service to the village was provided by a shelf of books in the headmaster's study of Tarvin School in lower High Street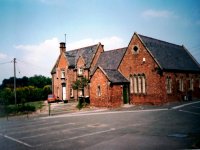 . The books were provided by Chester Library and delivered in a small box.
The growth in population , beginning in the 1950's with the Hockenhull Ave development followed by the Crossfields, Hockenhull Lane, and Hallfields developments into the 1960's meant that a greater supply of books was needed. The library then relocated to the parish rooms where it was run by a rota of dedicated volunteers for several hours each week. Most of these volunteers were "Incomers" whose families had moved into the new developments from the London area with the relocation of the workforce at the Ford and Vauxhall Companies. Books were still delivered in boxes by Chester Library but only on a monthly basis.
In the early 1970's , it was decided that the Parish rooms would be sold and the money invested in the provision of "The Village Room" in the new community centre being built in Meadow Close. Chester City Libraries also invested in this room in order to provide a full library service with paid staff.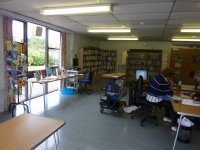 The design of the concealed bookshelves made the room completely multifunctional and has always been used by many different organisations in the village. The library was allocated 2 days a week and soon proved to be a great asset with membership soon reaching well into the hundreds.
Today , the face of the library has changed with the introduction of the computer system; free computer access to all borrowers, talking books, DVD's for children and a plentiful supply of books . A weekly delivery is now made from Cheshire Libraries bringing new stock and many requested books to serve the needs of the ever increasing membership.
The opening hours are longer these days, more facilities available but free membership is still available to everyone along with a warm welcome.
popular recent storiesAlso in the news