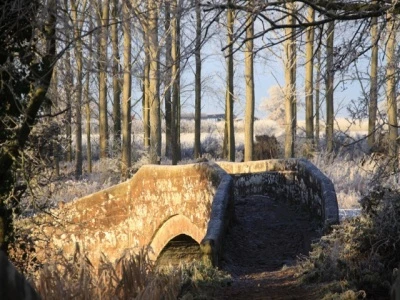 If you Google (other search engines are available) "Holidays in Tarvin" what you get are holiday properties in North Wales, Chester, Macclesfield, but not in Tarvin!
This got me thinking about what else you need besides holiday accommodation to be called a "Holiday Destination" ? I came up with these requirements in no particular order:
Good Transport links Tarvin has modern road systems that link to the Motorway network. It has a Railway Station within 5 miles (Mouldsworth) with connections to the National Rail network. Tarvin also has 2 bus services running all day connecting Tarvin with Northwich, Crewe and Chester. Also Liverpool & Manchester Airports are only an hour away. If you prefer to travel at a slower pace Tarvin is less than 5 miles from the canal network, and is part of the National Cycle network.
Access to "Tourist Attractions" Tarvin has a wealth of visitor attractions on the doorstep whether going on foot, bike, car, train, or, barge! Chester (Roman Deva) is only a 15 minute drive (or 20 minute) bus journey. Its attractions are many from the Roman Amphitheatre and Walls, Medieval Streets (The Rows) to a modern shopping experience. A visit to Tarvin would not be complete without a day spent at Chester Zoo one of the biggest in Europe, only 15 minutes away! Beyond Chester there are numerous attractions including the Cities of Manchester and Liverpool only an hour away by car or train, or, you could spend the day driving or cycling or walking through the stunning countryside all around Tarvin .
Good Weather This is a tricky one! The UK has a mixture of hot/cold, wet/dry throughout the year and sometimes all at once but that didn't stop over 31million people visiting the UK on holiday in 2012, staying for an average of 7 nights, and, spending £600 per visit! (Source Visit Britain)
In conclusion, there is no reason why Tarvin should not be a holiday destination, in fact I feel like I'm on holiday now!!