This village trail will be held between 26th May – 22th June 2018

After an absence of 8 years (yes, 8 years!), Tarvin will yet again play host to an exciting village trail this summer, this time with gnomes invading Tarvin!
The last village trail "Commotion in the Ocean' saw over 80 fantastic displays throughout the village. Can we do better this year...?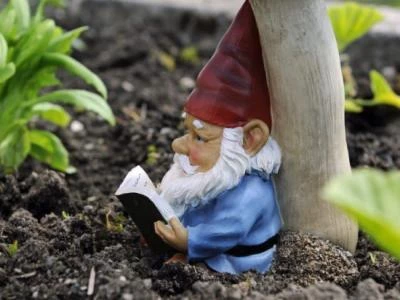 The displays do not need to be large or complicated. They can be big or small, fully gnomed up or with just a hint of gnome, real garden gnomes, pictures in windows or a full on gnome scene. However, the more displays there are, the more successful an event it will be. So get your red, pointy gnome thinking hats on now!
After organising the previous three events for Tarvin Primary School, this time my motivation is closer to home. In 2019, my 15 year old daughter will be taking part in a month long expedition to Ecuador with other pupils from Tarporley High School. There they will be taking part in three very worthwhile conservation projects and the pupils are expected to fundraise the majority of the £4,000 cost of the expedition, so this trail is part of our on-going fundraising efforts.
However, as this will be a fantastic community event, we would also like to contribute directly to the local community. Therefore, we will be donating 25% of all money we raise to Tarvin Primary School's multi use games area appeal.
The last three trails saw individuals and families taking part, walking around the village, talking to other people and generating a real sense of shared community, so please get involved.
There will be tickets for Knowsley Safari Park as a prize for the best display voted by the gnome hunters themselves, and a family ticket for The Blue Planet for one completed Gnome Trail to be drawn at Tarvin primary Schools Summer fair on 22nd June.
A Registration Form is attached.
I only need your contact details and what your caption will be. I do not need any other information, and you do not have to have your display ready until Saturday 26th May.
Let's see if we can get the whole village finding a home for a gnome in Tarvin!

Ed: This is not an April Fool's joke!- its for real