It has been a fantastic month for gnome hunters in Tarvin. Not only has the weather been kind, but the diversity, originality and humour on display has been brilliant. It has been wonderful watching so many families wondering around the village, clutching their Gnome Trail's, trying to find those last elusive few gnomes!
A great big thank you to all the people, shops, organisations and places of worship that supported this event, we could not have put it on without your help. From raffle prizes, placing adverts, displaying gnomes to selling the Gnome Trail Booklets, help from village businesses has been invaluable. Not forgetting all the talented and creative people around Tarvin who made us laugh with their displays and captions! We can all feel justifiably proud of the pleasure this event has brought to so many.
The winner of tickets to Blue Planet Aquarium, drawn from the 60 + completed Gnome Trails was Corinne Boothroyd -- Well done and enjoy the fish!
The winner of tickets to Knowsley Safari Park for the best display was a very close thing. 22 different displays were voted for (a list of all of them are at the end of this piece, it's nice to see if someone voted for your display!). At one point I didn't think we would have a winner as every vote was for a different display! However, the top three displays are as follows: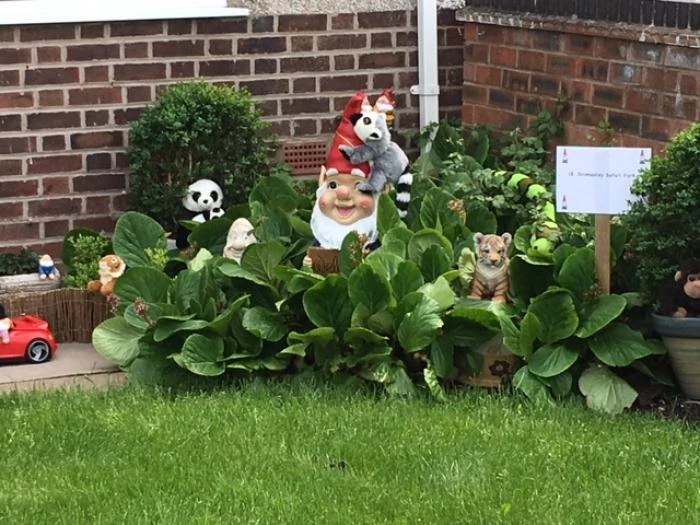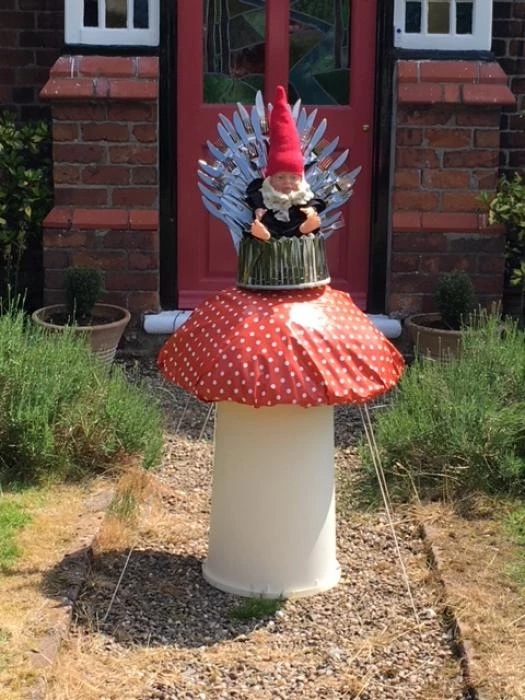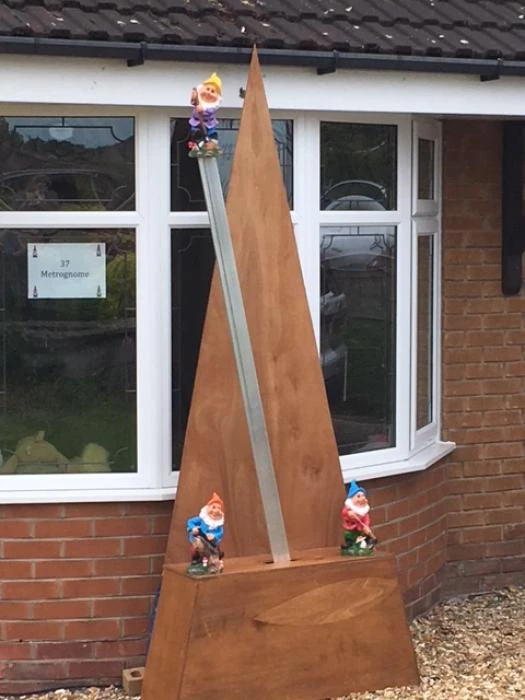 First Place -- Number 18 Gnomesley Safari Park
Second Place -- Number 37 Metrognome
Third Place -- Number 12 Game of Gnomes
Well done to the winner, and thank you to everyone who took part. I have been asked many times if is going to be repeated next year. I think that would be a very good idea, don't you?
List of other displays that received votes:
40 -- Gnome and Away -- Ireland's Victory Goal
22 -- John McEngnome
21 -- ET Phone Gnome
26 -- ET Phone Gnome
4 -- South American Gnomes Discover What Puzzles Monkeys
14 -- RAF 100
31- Party on the Beach
28 -- The Old Gnomes Home
40 -- Gnome and Away
10 -- Gnomeless
50 -- Does anyone gnome the answer?
39 -- There's no place like gnome
53 -- Gnoasis
70 -- Football's coming gnome
13 -- You'll never walk a gnome
41 -- Coming gnome to roost
76 -- Gnome Alone
19 -- Hey Ho!
75 -- A magical gnomicorn
a resident said:
Dear Tarvin Online, just wanted to express gratitude to those who organised Gnome Trail in Tarvin this year. Wonderful initiative, got the kids walking and learning more about their village, got them away from the screens! And the displays, what can I say... amazing creativity and humour! Thank you again!