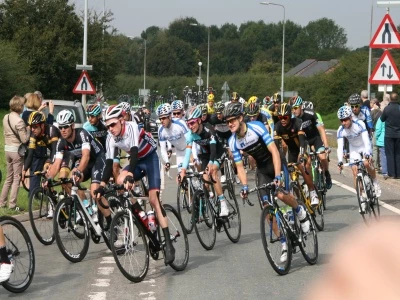 On Monday we wrote about the Friends Life Tour of Britain cycle race past Tarvin. Although a Tarvin resident sent us a great photo of the Tour swinging around the bend from the A51 into Cross Lanes it could not capture fully the speed and noise associated with the main set of riders passing by.
We were able to record a short video of the riders farther down Broomheath Lane to experience the excitement as these professionals left Tarvin behind. To see this video which we stored on Youtube. Click here
Ed. sorry about the wobble at the end but the webteam cannot afford a camera tripod!