By Eric Plenderleath - 13th July 2013 1:41pm
We all now take for granted the excellent facility of Tarvin Woodland, and appreciate all the hard work done by the many volunteers in improving, maintaining and fund raising.
The Tarvin Community Woodland Trust is about to start the Upgrading of the 'Grogan's Walk' footpath costing over £19000.
But, how did it all come about in the first place?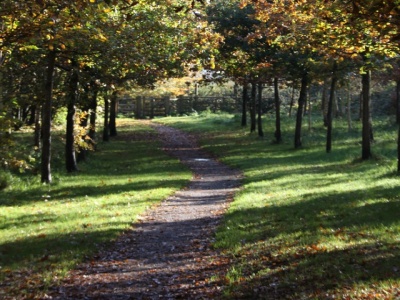 With the development of Crossfields by Taylor & Addis in the mid to late 60's, three cul-de-sac spurs were retained around its perimeter. (possibly as an incentive for more development!)
One at Meadow Close, led to the then new Infant School/Community Centre site.
The remaining two led onto Townfield Lane, one opposite 39 Crossfields, and the other opposite number 57.
In 1981, when The Highways Agency purchased the mile stretch of land necessary for he construction of the much needed A51 By Pass, opened in 1984, they agreed that walkers could use the land between the new road and Crossfields, as far as Hockenhull Lane.
The condition being, and I quote "It has now become, in law, a road verge, and can be passed through on foot, but no buildings, litter or fires are allowed"
Thus, barbed wire was removed, and the length of land became a regular route for walkers (and dogs). Residents of Crossfields maintained an accessible path, and planted daffodil bulbs.
In 1994, the ownership of the area passed from The Highways Agency to the then Cheshire County Council, who constructed the Bridle Path adjacent to the Bye Pass, and allowed local residents to purchase land, in order to extend their gardens.
It was at this point, that Tarvin Parish Council had the foresight to initiate negotiations with the County Council for a lease on the remaining land, in order that it could be developed as a recognised footpath and woodland area.
The granting of the lease took several years, but the rest, as they say, is history
popular recent storiesAlso in the news