FIND OUT MORE ABOUT TRUST HOMECHOICE....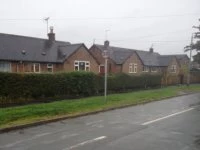 There are two important changes to Trust Homechoice happening from 1st October 2013
Firstly there is the implementation of a new Common Allocations Policy, and, Secondly there are changes to the delivery model with the administration of the housing register transferring to Chester West and Chester Council.
Local people in greatest need of affordable rented housing in the Cheshire West and Chester
area will benefit from changes to the way available homes are allocated from this date.
The revised Trust Homechoice Allocations Policy has been developed by Cheshire West and
Chester Council in partnership with Chester & District Housing Trust, Plus Dane Group and
Weaver Vale Housing Trust and will give priority to people with a local connection to the area, who are in employment, education or training to apply for a new home.
A change relating specifically to rural areas is the increase of local connection time from one to two years. This was a direct consequence of feedback received during consultation.
Choice based lettings enables people on the housing register to express an interest or 'bid' for properties which are advertised through the scheme.
The service will be integrated with the Council's Housing Solutions Team. There is a new IT
system and website which will enable customers to apply, update their application and bid for properties all on line. Existing customers will have received a letter advising how to login to their new online Trust Homechoice account.
To find out more about the revised allocations policy and Choice Based Lettings, visit:
www.trusthomechoice.co.uk or contact 0300 123 2442.