I would like to wish everyone a Happy and prosperous 2014.
2013 has been a challenging year for the constabulary, trying to deliver the best possible service whilst facing harsh financial restrictions. You will have noticed several new methods of communication being introduced by our Neighbourhood Policing Unit. These new systems are designed to improve our capability of getting important information out to the public, and giving the public direction as to the best way of feeding useful information back to the police.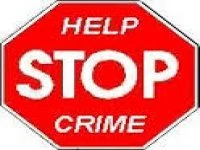 This use of technology should help to speed up the exchange of information, on which the police rely so heavily, and thereby improve the service that we can offer.
Cheshire police intend to expand the facilities available to the public via these formats over the coming months.
One other new service that I would like to tell you about is offered by the Motor Insurers Bureau- should you be unfortunate enough to be involved in a crash and have access to a smartphone, you can go on their website and obtain / check the insurance details of the other vehicle. This will help speed up insurance claims and deter / detect those driving without insurance. I recommend you save the following link into your smartphone for future reference. www.askmid.com
(Ed. We have highlighted this before but its worth repeating)
Your local officers have been very busy during the run up to Christmas. They have been out targeting Drink Drivers, providing a visible presence in the main busy shopping areas, tackling illegal and suspicious callers to houses and patroling those areas subject to recent burglaries. Please continue to support them by phoning in details of any suspicious activity.
Local News
The recent poor weather has caused many issues for both the emergency services as well as members of the public. We have attended many trees blown down, flooded roads and a good number of vehicles involved in collisions. Many of these could have been avoided if the vehicles involved had been driven at the correct speed for the conditions. If the weather is poor please think
IS THIS TRIP ESSENTIAL, COULD I PUT THIS OFF FOR A FEW HOURS?. It may save a life.
On Sunday 1st December a report was made of a window being smashed on a property on Oaklands, Guilden Sutton. This was reported as being at approximately 5pm. It is believed an unknown item was thrown at the window.
On Tuesday 10th December a Stihlsaw was taken from a van on Station Lane Mickle Trafford, it is believed the vehicle in which the suspect drove off in was a white van.
On 21st December a male was reported by a member of the public as deceased and was located in the wooded area on Guilden Sutton lane close to the A41. The death is not being treated as suspicious but enquiries are on-going and a coroners file will be completed and passed to the Coroner.
We have again had a number of break ins on the rural section. These have been in a number of villages but in Mickle Trafford we had reports in the Wells Close and York Drive areas.Between Christmas Eve and Boxing day 2 properties in York Drive were broken into and another property had damage to their home suggesting someone had attempted to get in. Another property on Wells Close was also broken into.
These and other burglaries would seem to be occurring during the twilight hours, that is between 3pm and 7pm when it is dark outside. If a house is in darkness during these hours it could suggest that the occupants have not returned from work or that the house is empty. I would advise homeowners to use a timer type device to switch on a lamp or light on during these hours and let neighbours know.
We have increased our presence in the rural villages and hope to locate and arrest offenders at the earliest opportunity. If you do see anything suspicious please ring the Police as anything may be the lead we need.
From all at Mickle Trafford Police Station we do wish everyone a Happy New Year
Inspector Curbishley