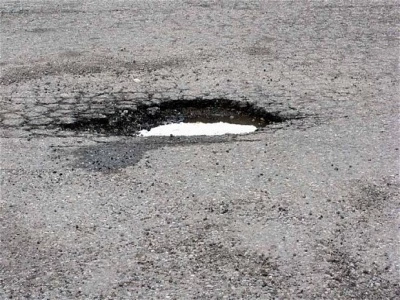 Many of you will have noticed the large number of potholes in the Tarvin Parish area. My suggestion is that we all devote a little time to report them to Cheshire West and Chester Council using their on-line reporting system.
If you have not used the system this is what you do:
1. Go to the Cheshire West and Chester website and click on "Report
it" which is at the top of the menu list on the left hand side of the homepage
that you have opened.
2. Scroll down the new page you have opened until you
find "Faults with roads etc.", click the seventh bullet point "road surface
(carriageway)"
3. Click on fault "pothole"
4. Now you have to locate the
fault on the map on the right of your screen. You need to get the map as
detailed as possible because only at that stage will you be able to move the
red flag on the screen to the location on the map of the fault. This part is
fun.
5. You now have to fill in the rest of the on-line form this includes
your name, address, 'phone number and email address.
6 Press the submit button.
You will get an on screen acknowledgement and an email sent to you giving you a unique reference number for the problem. If we all do this it will make it much harder for CWaC to ignore our legitimate concerns about
falling standards in the rural area. We should all be going out of our way to ensuring that we get our fair share of Council resources.