It is anticipated that there will be some significant improvements on the Playing Field during the coming months.
Two benches have been ordered and will be placed at the top of the field to provide seating for those who wish to watch rather than participate and the Tennis and Bowling Clubs will be undertaking improvements to their facilities.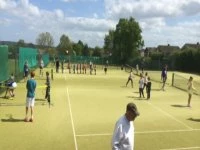 The Tennis Club are replacing their clubhouse and installing floodlighting on the bottom two courts. The use of the floodlights will be restricted to the hours of 12.30pm to 8.30pm with an automatic cut off at 8.30pm.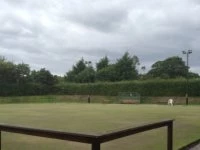 The Bowling Club will be putting up a new building and completing the work to improve the green
The Parish Council is delighted that both clubs, which play such an important role in the sporting life of the parish, will be moving into the new season with more confidence in the future.