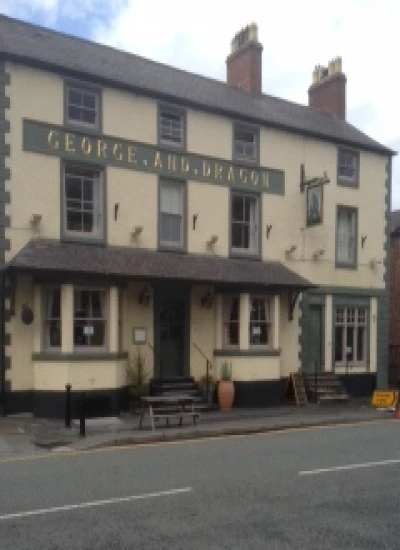 How would you feel if strangers parked on your drive – uninvited – then went next door for a party? Annoyed? Angry? Frustrated?
This is happening at the moment in Tarvin, the 'private drive' is the George and Dragon car park and the frustrated person is Lyn, landlady of the George and Dragon. On certain nights when all the pubs and restaurants are busy, some people leave their cars in the George and Dragon car park and go elsewhere. On certain occasions Lyn has found it impossible to park in her own car park.
It is hardly news to anyone reading this that there is a parking problem in the village centre. The Parish Council has spent a great deal of time on this issue and still plans that, one day, there will be a car park on Garden Fields. In the past, before the George and Dragon was modernised, the Parish Council had a formal agreement with the brewery to allow parking at certain times. This is no longer the case and the car park is a private space for customers only.
Lyn is acutely aware that the George and Dragon needs to be seen as part of the village and she is working hard to provide not just great food and excellent beer, but a place of entertainment where families of all ages can come. She realises that to barrier off the car park would not send out the right signals and, indeed, she has no objection to the occasional, short term use of the car park up to 5.00pm by people using village shops. But after that time the Car Park is for paying customers only.
So Tarvin residents, please think before you park, and certainly think twice before you park in the George and Dragon Car Park. To do so and then take your custom elsewhere is just rude.
This Easter the George and Dragon will be hosting a range of family friendly activities in the Car Park to raise money for the Macmillan Cancer Charity and the Car Park will be most definitely 'out of bounds' for cars.