Western Rural Round-up for Week ending 30/3/2014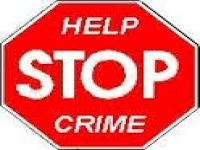 On Tuesday 25th, police took a report at 06.45 of a prowler in a garden near Rowton Bridge, Christleton. The male was located and subsequently arrested for going equipped for theft. This shows how effective prompt calls to the police are! Please continue to report any suspicious activity as soon as possible.
Local officers conducted another Driver Engagement day on Tuesday, in Station Road, Delamere. Pro-active road safety work by local officers will continue throughout the rural area, in order to promote safer driving and improve safety for all road users.
There have been numerous reports about possible phone scams this week. Callers are reporting receiving calls from various sources, the common theme being that they are eventually after some personal or financial information from you. NEVER give out such information unless you are totally sure about the identity of the person you are speaking to.
On Wednesday afternoon, prowlers were disturbed in stables in Sibbersfield Lane, Farndon. They made off in a dark blue estate car. This is the second time in as many weeks that the same stable block has been entered.
Also on Wednesday, offenders were trying to steal a caravan that was parked in a garden in Tussingham. They made off in a red Ford Mondeo when challenged by a neighbour. Caravans should always be secured with a hitch lock and at least one wheel clamp to deter thieves.
In the early hours of Thursday morning, prowlers were disturbed breaking into a barn at a farm in Kingsley. They were in the process of stealing tools (strimmers & chainsaws) but made off on foot. Police quickly attended and found a vehicle nearby which had been previously stolen from Merseyside, with even more tools inside. The following morning, a silver Ford Transit was reported as having been stolen overnight from Kingsley. This was found abandoned later the same day in Frodsham. The same morning, there was also a report of number plates having been stolen from a vehicle in Cuddington and some diesel having been stolen from three tractors on a farm in Norley. If you have any information about suspicious activity during this period, please contact the police.
Christleton Sports Club has been having problems over recent weeks with damage being caused to sports pitches and buildings and rubbish being thrown onto pitches. Please contact the police if you witness any antisocial behaviour in this location so that police can identify and deal with those responsible.
On Thursday afternoon, police took a report of two offenders breaking into garages on Northwich Road, Dutton. Due to the prompt call, police were able to catch and arrest the offenders at the scene. Many of these reports clearly illustrate the benefit of prompt calls to the police. We do not mind if a call turns out to be about some innocent activity. I am quite sure that many calls also deter potential offenders, before they manage to commit a planned crime. Thank you for your on-going support.
Regards
Inspector Keith Curbishley