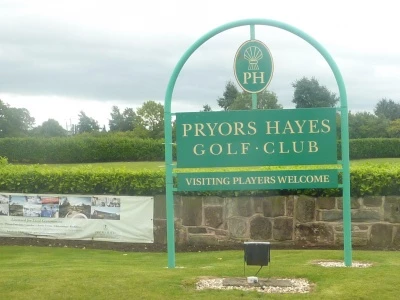 A vibrant village needs its pubs, restaurants, and businesses that conveniently provide the goods and services local residents require. The Tarvin Parish Plan clearly established that Tarvin Parish had a wide range of business and, in recognition of the importance of maintaining and developing these services, TarvinOnline provides a free business directory. This directory connects potential suppliers and customers, and thereby helps to sustain and grow a health local economy.
It is important also to recognise that another key benefit of a thriving local economy is the opportunity the businesses provide for local employment. TarvinOnline was happy, therefore, to receive notice of the following employment opportunity from Pryors Hayes Golf Club.
"Since the takeover last year, Pryors Hayes Golf Club, based in Oscroft has gone from strength to strength. Business is increasing on a daily basis and the Sunday carvery has proven very popular, so much so that we now have vacancies for part time bar/waiting on staff available which we would like to offer to local people.
We are a family run, very friendly golf club looking for weekday and weekend staff. Please call Joan or Amy for further details on 01829 741250 or email info@pryors-hayes.co.uk"