The Community Centre has just completed one of the busiest weeks ever with no more than 27 separate events taking place. The Centre welcomed both the Pre-School and the Primary school for their end of term concert and play and it was wonderful to see the rooms so busy and so many parents coming to enjoy the events. Some were visiting for the first time, so I hope that we will see more of them in the future.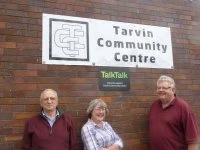 There will still be many things going on in the summer, e.g. the Horticultural Show on August 15th, but the pace does slow down a bit, giving the Committee time to think ahead. Here are some of the great things we have lined up for you until Chr'''', sorry, let's just say, until December!
On Saturday September 12th we have an evening of Jazz in the Village. This is mellow jazz with a saxophone and piano, ably played by Scottish musicians Ian Millar and Dominic Spencer. Expect warm, intelligent and reflective music. Tickets will be £10 and there will be a bar and refreshments. To find out more about the duo go to www.millarandspencer.co.uk
The following weekend September 18th-20th we extend a warm welcome to St Andrews for their Harvest Fest, not one, not two but three days of entertainment. These include a comedy night, a band concert and a barn dance. For more tickets and details call 01829 740354 or email tarvinevents@gmail.com
September 25th will see the welcome return of our Family Film Nights with the regular 6.00pm start for the family/kids film and 8.00pm for the grown-ups. Prices will remain the same this year b ut the films have not yet been confirmed. Check out our website for details and well as posters in the usual places.
On Friday October 16th at 7.30 we have a real treat, a performance of the West Yorkshire Playhouse production of Beryl written by Maxine Peake that tells the life of the best woman cyclist Britain has ever produced ' Yorkshire housewife, Mum and part-time rhubarb farm labourer, Beryl Burton. Many times national and world record holder, Beryl dominated the sport for over 25 years. I have seen this production and it is excellent, funny and moving in parts and will appeal to cycling fans and those who never got beyond their childhood tricycle! We may not have Maxine Peake, but both female leads have extensive television experience with one having just finished being Debbie Gallagher in the Channel 4 show Shameless. By the way, if you miss the production at the Community Centre you will have a chance to see it later at the Lowry in Salford. Now that's a sentence I never thought I would write.
On Friday November 6th at 6.00pm our younger theatre goers (6/7+) have their moment in the spotlight with a hilarious tale from the writer of the West End hit Matilda. Called Our Teacher's a Troll, it tells what happens when, following extreme naughtiness, the Head Teacher is replaced by a troll. Can the terrible twins rescue the school from the clutches of this terrible monster? Expect to be suitably scared and to accept that grown-ups might not come out of this too well!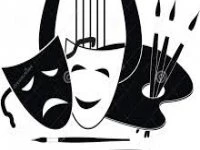 Finally we start the Festive Season with a traditional Pantomime. At 2.00pm on Saturday December 5th, before the Christmas Market, come and enjoy Jack and the Beanstalk. This will suit children of all ages from 2 to 102, and is presented by the Wrexham based company Bitesize Theatre.
Some details are yet to be decided and of course tickets are not yet on sale (though I do have tickets for Jazz in the Village). Details of all events can be found on our web site, www.tarvincommunitycentre.org, under 'Events' on our Facebook page, and the A-Frame in the village.
Reminder prompts will also appear on www.tarvinonline.org