I was reminded recently of a slogan which seemed to be everywhere in my youth:
"I scream, You scream,
We all scream for ice cream!"
I cannot remember which particular brand was involved but I do remember that ice cream was just as popular then as it is now. My family always had cornets or wafers (often from a guy with a fridge-box fastened onto a tricycle), but I do remember very 'posh' people sitting in Ice Cream Parlours and eating 'Knickerbocker Glories'. I have never had a Knickerbocker Glory – until now!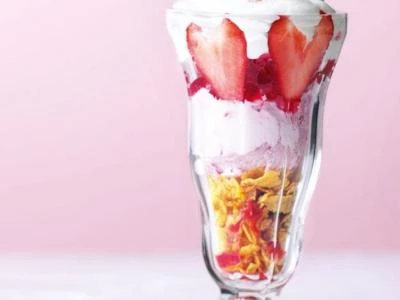 Next Saturday, August 24th 2019, there will be a "pop-up" Ice Cream Parlour at 29, Deansway, CH3 8LX between the hours of 2.00pm and 4.00pm. It is intended to restore everyone – young and not-so-young – to some of the best times of their early years, when they were enjoying lovely ice creams.
There will be cornets galore in all kinds of flavours, there'll be ice cream sundaes (even if it is on Saturday) and, of course, the Knickerbocker Glories! Tall glasses and very long spoons have been borrowed from far and wide and the range of flavours and the mix of fruit to go into them will 'knock your socks off'! Do come, join us and tuck in to Tarvin's own 'icy delights'. Everyone is welcome.