Three lanes of M62 closed due to serious collision at Birchwood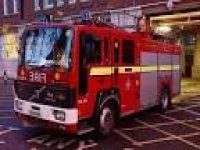 Firefighters are currently at the scene of road traffic collision involving five vehicles on the M62 at Birchwood.
Two people are medically trapped. Fire crews are in the process of releasing them.
All three lanes of the eastbound carriageway are closed and motorists are advised to avoid the area.
More info about this incident:
http://www.cheshirefire.gov.uk/news-events/incidents/serious-collision-on-m62-birchwood
Ed Message received 0852 Tuesday