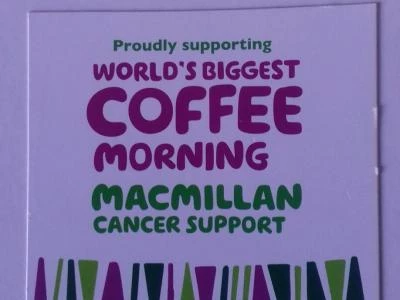 Our grateful thanks to all who came along and supported the coffee mornings held this weekend at Tarvin Methodist Church in aid of MacMillan Cancer Support.
Thanks also to everone who helped in any way to make this event such a success.
The magnificent sum of £ 465.35 was raised to support the work of this wonderful organisation.