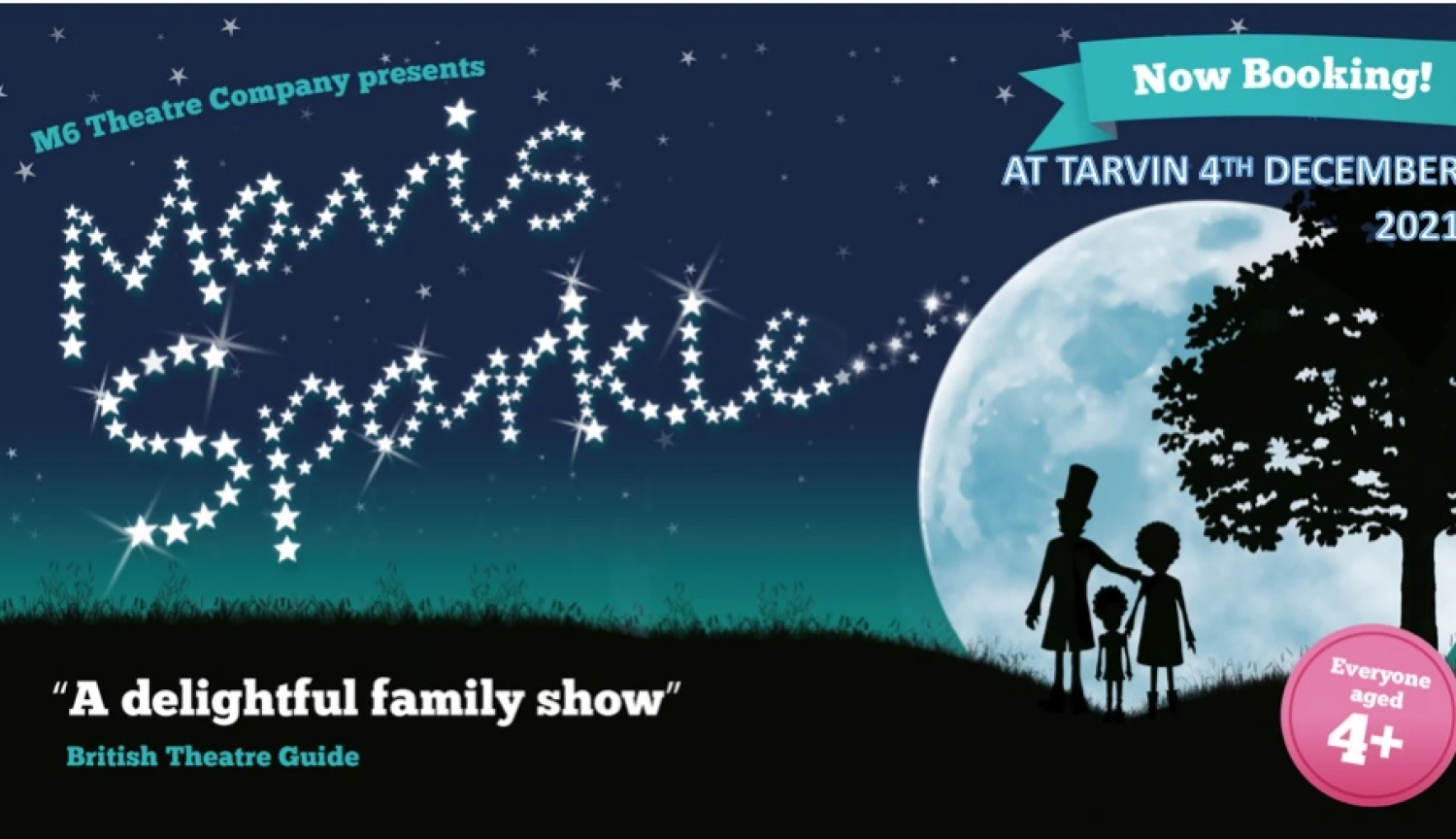 Reach for the stars with Mavis Sparkle.
Two performances at Tarvin Community Centre
2pm and 4pm Saturday 4th December, before the Christmas market

Over the pandemic we've learnt to appreciate key workers and Mavis Sparkle is no exception! A cleaner with an incredible story to tell, Mavis is going north to see nature's biggest light show.
With a cleaning trolley full of secrets and surprises, and some help from Spike the hedgehog, Mavis moves closer to making her starry dream come true.
A heart-warming mix of illusion, animation and captivating performance, this life-affirming production inspires us to be brave, cast away doubts and reach for the stars!
Booking available at Tarvin Post Office or
Tarvin Community Centre Online Booking office