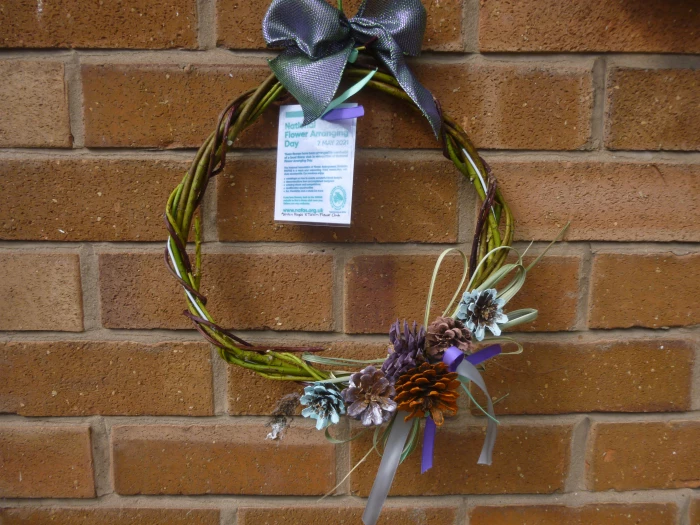 As you walk in the village you should see wreaths on doors, fences or gates to celebrate this event. The wreaths were chosen as they were inspired by the Rings of Hope for the NHS in 2020.
Merryn Shaw , our chairperson, has made 40 of these rings and distributed them to members for display. Some will have additions to them and some members have made their own designs.
We had our last indoor meeting in early March 2020 and since then Merryn has done a tremendous job at keeping us together. She has sent out a monthly newsletter with quizzes and information for which we have been very grateful. We managed one outdoor meeting at Clotton Hall.
A garden visit is planned for July and hopefully we can resume our indoor meetings in September, October and November in the main hall of the Community Centre.
Our demonstrators are often very amusing and pass on information on all kinds of subject as well as arranging flowers.
A most enjoyable evening can be had by all who attend. Notices of dates and times are posted in the village and announced on TOL. You can phone 01829740832 if you want more information.