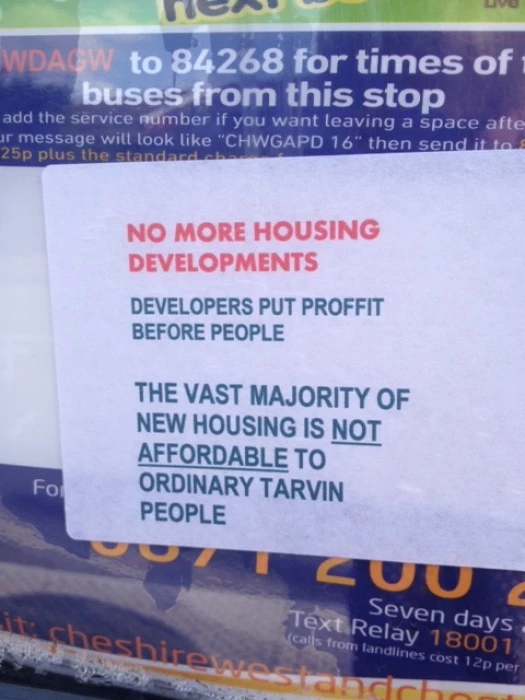 Most residents, whether they have been in the village a few years or a few generations, are concerned about the future of the place. Change seems to be inevitable, and some people welcome it while others dread it. Development is something that most people have a view about.
Possible change might be on its way in the form of a proposed new housing development on the east side of Tarporley Road, and on Wednesday 11th between 4.00pm and 7.00pm the land developer Gladman will be bringing their draft proposals to the village in the Methodist Church. They will welcome your comments.
It is important that the developer hears a wide range of views. Small signs on some bus stops show that there are some who feel that no new development should take place and that any 'affordable' homes will be out of reach of local people. There may be others who feel that the influx of new families will keep the village vibrant and lively and local businesses thriving. Others may be concerned that the current facilities may be put under impossible strain if more houses are built.
While most visitors to the meeting will be talking to the developers, Parish Councillors will attend the meeting to listen to comments and views from everyone. This means that should a formal planning application come before them they will have a better idea of the views of the community.