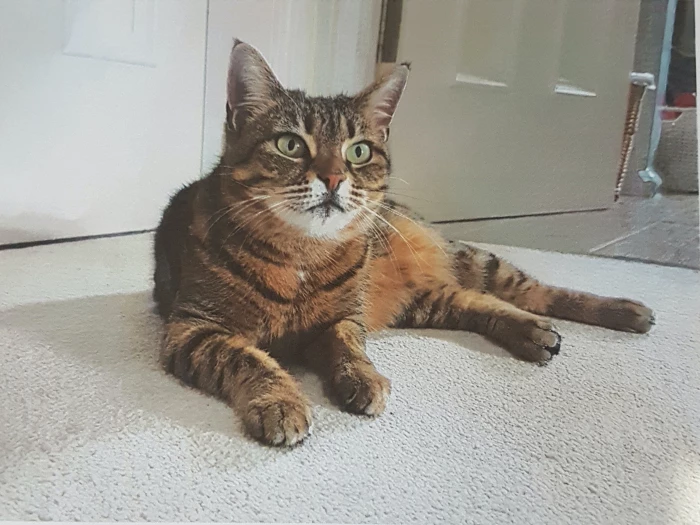 Missing from Platts Lane, near O'Kells Garden Centre, Tarvin. Last seen on 4th August.
Cleo is a smallish Tabby with a white chin. She generally does not answer to her name and is quite timid. She may have tried to make her way back to a previous address in Westwood near Pryors Hayes Golf Club.
Please check any outbuildings, Sheds, garages and Greenhouses.
If seen, please contact Sophie on 07730 601908