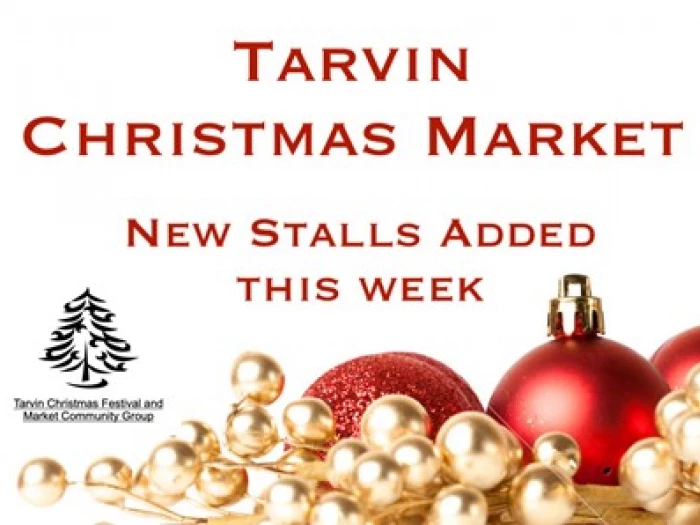 Tarvin Christmas Market now has 33 interesting market stalls ready for you to shop at and more are being added every week.
Over 2000 "hits" on the market site have been recorded and sales are beginning to grow. The stall holders are telling us that the virtual market is a real boon to them at a time when they have lost their usual outlets.
I was missing the thought of attending the Christmas Market (always a clear sparkly night in my imagination) sampling tasty pies, hog roast and pancakes not to mention the mulled wine... So, I made a pot of tea and had a lovely afternoon looking at all the stall holders goods and buying a selection of presents and stocking fillers; all of which arrived within a day or two, making a satisfactory pile of presents ready to be posted to my family. It cheered me up to be "in control" of this part of Christmas, while supporting local small businesses.
If you have time to look at the market, or indeed to visit again, your purchases will help local businesses survive; then we can have them back to celebrate with us at the next Christmas Festival and Market held in the High Street.
If you know of anyone who is not online, perhaps you could let them have a printout of the market stalls which has an outline of the goods on sale together with phone contacts. Thank you.
We have room for more stall holders just email: tarvinchristmasfestival@hotmail.com