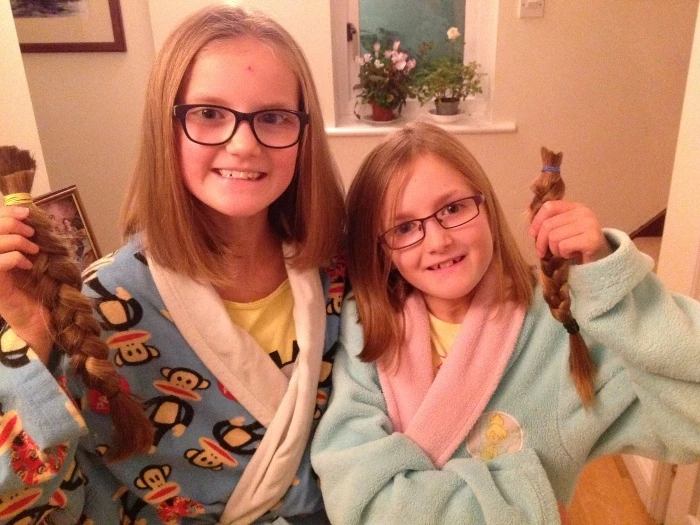 A couple of weeks ago we published an article about nine year old Eleanor Riley from Tarvin County Primary School who recently had her hair cut and donated it to The Little Princess Trust.
The Little Princess Trust is a charity that makes real hair wigs for children in the UK and Ireland that have sadly lost their own hair through cancer treatment. Eleanor loved her long hair so much but was very keen to help the charity.
My 2 granddaughters Eleanor and Mimi Jones who know Eleanor Riley saw the article and having already decided it was time to get their hair shortened considerably decided to follow suit and duly sent their hair off to the Little Princess Trust.
Next day Grandad was on his way to Tarporley so was entrusted with a visit to the Post Office. When the counter lady asked the usual question of what was in the envelope to my surprise I was informed that we were the 3rd such posting in the last week!
I was a little reticent to recount this tale in case others did the same without their mother's permission!