Stolen 2006 Repsol Montesa 4RT (4 Stroke Trials Bike)
We recently received this information from a local resident Paul Hunter which reinforces the messages we get on a regular basis from the local Police crime reviews on storing equipment securely.
However as you can see in Paul's article if the thieves are determined then they will stop at nothing to steal expensive articles
Paul writes:-
"If any local resident saw a van parked on the A51 next to O'Kells nursery near the lay-by on the "Chester facing" carriage way on the evening of the 17th of July Thursday please could they let me know on 07767 343279."
This theft occurred between 11pm on the 17th & 6am on the 18th July of his Repsol Montesa 4RT (4 Stroke Trials Bike) Motorcycle from his secured garage in Duddon Tarporley, Cheshire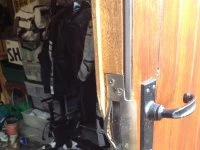 The thief's, broke into the garage, which was secured and then through a roller shutter door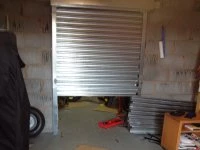 to get to the (chained and locked) Motorcycle.
They then carried it down the garden, with the rear wheel of another motorcycle, that it was chained and locked to (80kg plus) and cut a hole through my hedge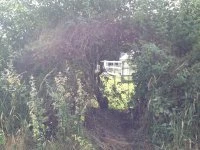 and then 100metres across the paddock to the road through another hedge.
The bike has a Carbon Fibre tank cover on and is in Repsol Colours with the limited edition run plate which ( I think was 219) The exhaust shield cover is badly burnt, and it has carbon fibre stick on engine protection on the cases. It also has a drilled gear lever.
The Frame number ends with "0319*"
The engine number ends with "440"
These bikes are rare and unusual and spares for them come via a limited route so if you hear of anyone asking for bits please let him know. Some views of this type of bike are available by clicking here
There is a reward for its return and information leading to the arrest of the people who stole this machine.