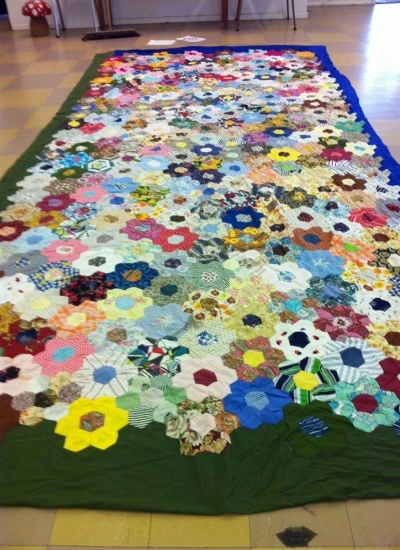 I wonder if any of our Tarvin residents can help us identify this amazing patchwork quilt or wall hanging that was found during recent renovations of the guide hut. Who made it, what for, and any suggestions with what we can do with it? It's about 20 foot long.
Many thanks
Emma Blain (Tawny Owl)
(Ed. Send an email to editor@tarvinonline.org if you can help unravel this mystery)
A reply already from Mandi Clark
"I'm sure it was made when I was a brownie – I remember being taught patchwork and we all had to make up one 'flower' then it was stitched together. I was a brownie around 1980. Not sure why we made it though !"