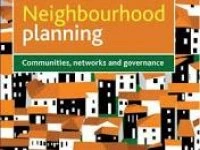 The community questionnaire was first launched at the summer fete in June. It was then delivered to every household in the Parish area, excluding Bruen Stapleford, during August. Over 450 returns have now been analysed, which is about a 41% return, and the analysis is attached. Thank you for taking the time filling in the questionnaire.
The Steering Group, who are overseeing the Neighbourhood Plan, would very much appreciate your comments on the results. Please send them to Ted Lush, Woodlea,
Platts Lane, Tarvin, CH3 8LH or email them to lushfamily2@tiscali.co.uk Thank
you.
The Steering Group meetings are open to the public and the Group will next meet
in the Small Room of the Tarvin Community Centre on Thursday 12th November at
19:30.

Ed. Ted Lush is Chairman of the Neighbourhood Plan Steering Group."