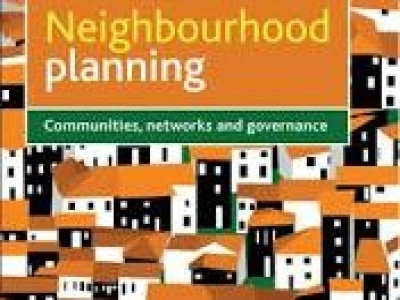 I recently joined the Steering Group which is responsible for producing the Neighbourhood Plan. I had been thinking about offering to help for the last few months after seeing a number of articles on Tarvin Online looking for new recruits. I didn't know much about it but had heard of Neighbourhood Plans and read about successful plans prepared by other villages in the local press.
So what took me so long to join? I worried.... Do I have the right skills? How much time would this take? Can I actually contribute in any way? I cast these doubts aside because when I walk around the village I feel that this is a special place so anything I can do to help shape the future of the village and retain its character must be worthwhile. I've only been a Tarvin resident for a year and have been keen to find a way to involve myself in the community – this is the ideal opportunity!
I attended my first Neighbourhood Plan meeting last week filled with apprehension and nerves. I was soon put at ease as everyone so welcoming and friendly. During the meeting we puzzled over the next steps, reviewed maps of the local area and shared out the tasks. We are all like-minded and believe that the benefits a Neighbourhood Plan brings is well worth the effort. None of us are experts in village planning but we do have the advantage of being able to tap in to the experience of local villages (such as Tarporley, Tattenhall and Malpas) that have already successfully produced Neighbourhood Plans.
One of the things that hit home with me during our discussion was that it is probable that further houses will be built in the village. This is despite the fact that additional housing built or committed in Tarvin since 2010 is almost at the target of 200 set in Cheshire West and Chester's Local Plan. The problem is that this target is a minimum. By producing a Neighbourhood Plan we have the opportunity as a community to influence the type and quality of any development, to ensure that the change development brings meets local objectives and improves community facilities and allows communities to exert more control over where development takes place rather than having this dictated to us.
One of our tasks is to recruit more people to join the team. There is a lot of work to be done but the Steering Group only meets once per month and the work will be shared out so it's not a significant time commitment. I'll be at Parish Council stand at the village fete on 27 June so please come and have a chat, especially if you have considered volunteering like I had.