By Community centre - 13th October 2013 6:30am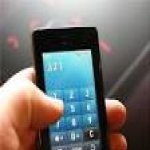 We have entered the modern world at the Community Centre and are now on Facebook. This is the way younger people communicate, or so I have been reliably informed by carrier pigeon, and gives us another way of getting information out to people in the village and nearby.
Many thanks to Kat Lacey for organising this. She is a professional at this kind of thing and volunteered to help despite having just had her second baby, so obviously has a serious amount of spare time on her hands!
To encourage people to 'like and share' us, we are running a competition- when we reach 100 likes those names will be in a draw for a bottle of champagne. So, if you are on Facebook, please do go onto our page and click the like button and lets spread the good news.
popular recent storiesAlso in the news