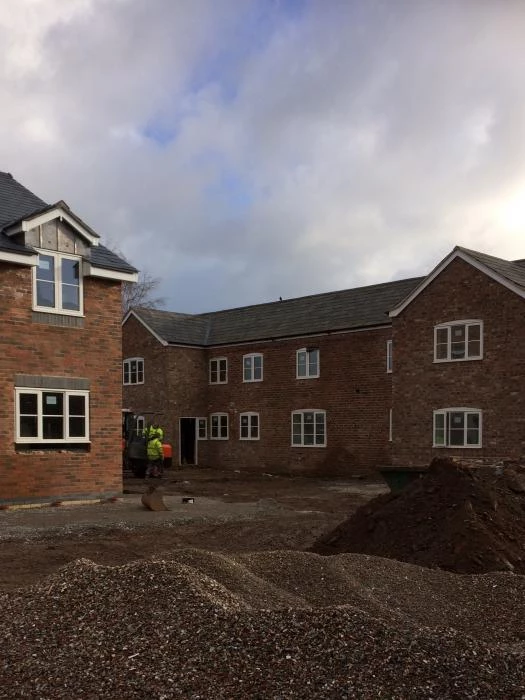 The housing development at Top Farm is now well under way and it will not be long before it is completed. There are 5 properties, three in the existing farm buildings and two smaller semi-detached properties similar in style to the houses on The Ridgeway.
The development has been largely out of sight to most residents, though people living on the Ridgeway may not agree with this as the lorries have had to use this narrow residential street for access. One resident said "There has been some disruption but the inconvenience has been far less than we imagined. However, we will be pleased when the building work is finished."
The properties are currently on the market with prices of £275.000 for the two smaller semis, £395,00 for the detached cottage and £415,000 for the larger semi properties whose façade will be visible from the High Street. The developer agreed to change this part of the renovated building very little so that the look of the Conservation Area was not compromised.
The properties will have vehicular access via The Ridgeway and pedestrian access onto Forge Way. At the present time the issue of access to the High Street for residents of the Ridgeway through the development has not been decided. The Parish Council had requested this to be considered to help integrate the village but the developer is keen to provide a degree of privacy for the new owners.
The developer of the site, James Osbourne, also completed the building of the two house on Forge Way and the Co-op store, now very much part of the village fabric. He hopes to have the two smaller properties ready in 3 – 5 weeks and the three larger ones in about 8 weeks. Tarvin will soon be able to welcome new people to enjoy our community.