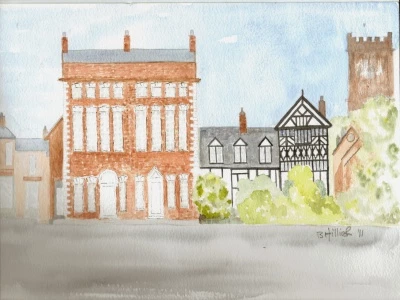 Cheshire West and Chester Council has finished a major review of 161 parishes that exist across the Borough and published its findings on 27/10/14.

Over the past couple of years each one has been under the microscope and 123 of them will change as a result.

In some cases new, larger parishes with new Parish Councils will be created to streamline the current arrangements. Others will have new names or have undergone boundary changes to better reflect community identity.

Previously some parishes had remained untouched for more than 100 years.

Many civil parishes have ancient origins and were re-established in 1894 through the Local Government Act.

Every civil parish must have an annual meeting of local electors to discuss things that matter to them.

Larger parishes may also have a Parish Council, a democratically elected tier of local government with their own councillors, council meetings and parish clerk.

Parish Councils have powers to provide a range of services such as allotments, playgrounds, village halls, public toilets and cemeteries.
Community Governance Review Committee Chairman Councillor Ann Wright said

"It is important that community governance arrangements, where they exist, are effective, accessible and representative of local people.

"Our aim was to take stock of the current situation and make improvements where necessary.

"This involved extensive consultation with local electors, parish councils and borough councillors to gather their views as well as looking ahead to how our communities may change in the future.

"There is increasing interest from residents in the work of local government and it is important that the right mechanisms are in place for them to influence and control what is happening in their communities. Parish Councils can help support this.

"Now that our task is complete, work has begun to bring the changes into effect from April 1 next year and in time for the local elections in May 2015."