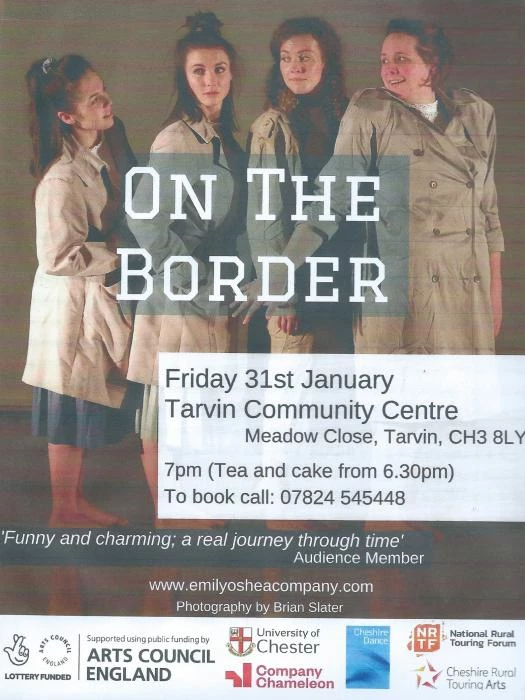 The Community centre is delighted to announce that they will be presenting a brand-new theatre production from a north-west based young artist on Friday 31st January from 6.30 pm.
Emily O'Shea attended both the Hammond School and the University of Chester. On graduation she brought together 3 other young performers to create "On the Border", an immersive piece of theatre illuminating the lives of four generations of women living in a community on the Northern Irish Border. The wider political context – civil war, independence, the Troubles – remains in the background, but the effects of these events on ordinary people is explored using dialogue, music and movement.
The company has worked hard to create the piece and to bring it before local audiences. They are aiming to build their reputation for excellence among Rural Touring Schemes, Arts festivals and other venues throughout the country.
As the performance takes place around a kitchen table, you are invited for tea and cakes beforehand from 6.30 pm. The performance will start at 7.00 pm and will last an hour. You will also be encouraged to remain after the performance, to talk to the company and share your views with them.
The cost of a ticket is only £3 and they are available from the Post Office, from 07824 545448 or online at www.ticketsource.co.uk/tarvincommunitycentre
This is the first time the Community Centre has had an opportunity to offer our audience such an innovative piece. I do hope that lovers of good theatre in the village will come along and give Emily and her company all the support they deserve so that their careers and reputations may flourish in the future.