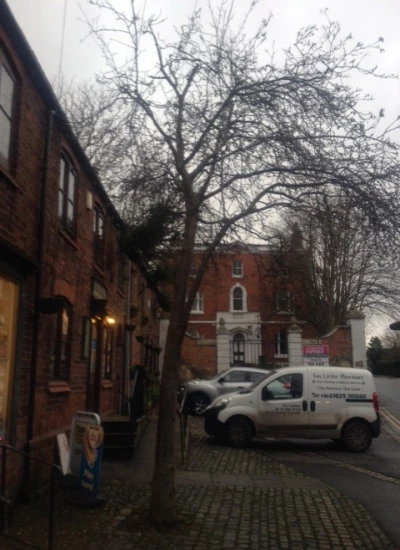 Town and village streets are always enhanced by the presence of trees, but the urban environment is stressful for them and their life span can be limited. The tree outside the chemist's shop has been suffering for some time and a recent visit from CW&C's Tree Officer has confirmed thatit is past saving.
The Parish Council is delighted that CW&C are proposing that the tree be replaced and, after discussions with them and with Mr. Littler, it has been agreed that a new Sorbus Comixta 'Embley' will be planted in its place.
This tree is a variety of Japanese Rowan which is of medium height and has bright red and orange foliage in the autumn. It has creamy white flowers in the spring and bunches of glossy red fruits in late summer and early autumn. The new specimen should provide a visual spectacle in the village for many years to come.
The cost of the tree, including planting and maintenance, will be carried out by CW&C.