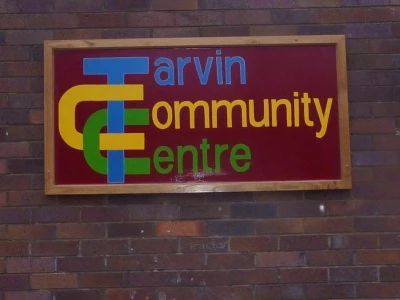 The replacement of the Community Centre windows with new, energy efficient units has been completed. The decision of Cheshire West and Chester Council to undertake the work, costing initially some £85,000 has been welcomed by the Community Centre Committee, who have long recognised that the old windows leaked heat at an alarming rate.
Alan Wilkinson, Community Centre Chair said 'The cost savings should be significant and this is very important to the Committee as we will be taking over responsibility for more of the heating costs under the new lease when signed. Together with changes to the heating control system we should be able to keep all our Centre users comfortable in winter'. The issues have now been resolved and the Committee is looking forward to the colder weather with much more confidence.
The aluminium, double glazed units were installed with very little disruption to Centre users, though an incomplete seal and an unexpected overnight downpour did cause some leaks
However, the original specification did not call for windows that opened!
Given the size of the room and the potential audiences that can be accommodated, the omission was not felt to be satisfactory and the Council agreed to change this
The process to install opening windows has been rather lengthy and it has taken a number of attempts by the contractors to install sufficiently powerful motors to open the glazing units, which are installed on a tilt. Improved ventilation should make things more pleasant in the summer and reduce the use of electric fans
'Every penny saved on fuel bills can go to improving the Community Centre and making it better serve the needs of the residents' said Alan.