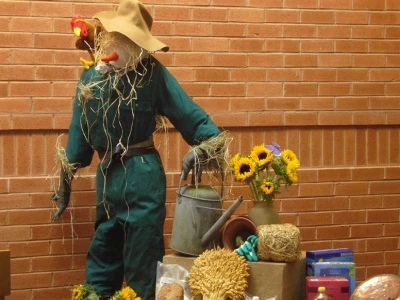 Have you ever walked by some allotments, or perhaps a farmer's field, and having seen a scarecrow, thought I can do better than that! Well now is your chance. As part of the "Harvest Fest" taking place over the weekend of the 18th to the 20th September, St Andrew's Church, Tarvin and St Peter's Church, Duddon, are holding a SCARECROW Competition.
If you are interested in taking part you can register for the competition by either an e-mail to www.tarvinparish.com, or by post to Rev. A. Friend, St. Andrew's Vicarage, Church Street. Tarvin, CH3 8EE, with the following information:-
Name of Entrant
Address
Contact e-mail address
Contact Telephone Number
Name of Scarecrow
There is no entry fee.