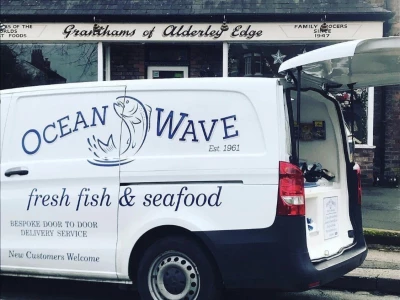 Fish is collected at 4am on Fleetwood quayside and delivered to Cheshire from 7am.
THURSDAY LOCATIONS
Near to us we have 3 possible delivery points;
Tarporley — 12.30pm — 1.45pm, Lychgate Lane
Tarvin — 2.15pm — 2.55pm, outside the George & Dragon pub

Kelsall — 3.00pm — 3.30pm, Community Centre car park
If you would like to try our selection of AMAZING fresh fish and seafood then just pop down and make your choice.
New customers and pre-orders welcomed.
For any further information please don't hesitate to get in touch with me on my mobile
07788767677