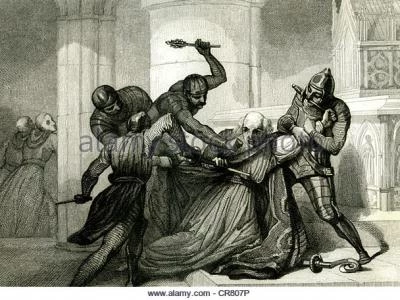 1170 Archbishop of Canterbury, Thomas à Becket, was murdered in his own cathedral by four knights, believing they were acting on direct orders from King Henry II. The disgraced knights and their families did a number of penances,
1675 Parliament ordered the closing of all coffee houses on the basis that they were centres of malicious gossip about the Government.
1766 Charles Macintosh, Scottish chemist and inventor of waterproof clothing (i.e. the Macintosh or simply Mac), was born, in Glasgow. For his various chemical discoveries he was elected a fellow of the Royal Society in 1823.
1809 The birth, in Liverpool, of William (Ewart) Gladstone, four times British Prime Minister. His first election in 1868 allowed him to carry out major reforms. He was elected once more in 1880 and then again in 1866. When his Home Rule Bill was defeated, he resigned, but became Prime Minister, for a fourth term, in 1892. He resigned again two years later, this time when his Home Rule Bill was rejected by the Lords.
1812 Patrick Bronte married Maria Branwell at St. Oswald's Church in Guiseley, West Yorkshire.
A copy of their marriage certificate is to the left of the altar rail in the church. Their four children Charlotte, Branwell, Emily and Anne were born at this house in Thornton, West Yorkshire.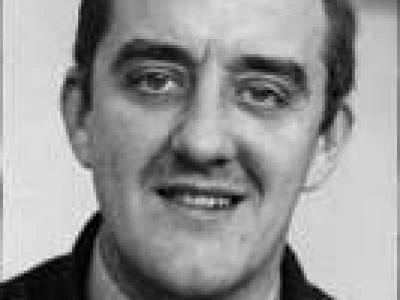 1928 The birth, in Oldham, of actor Bernard Cribbins, OBE. He has a career spanning over half a century and came to prominence in films in the 1960s. He was also a regular performer on Jackanory on BBC TV between 1966 and 1991. He was Wilfred Mott, companion of the Tenth Doctor in Doctor Who.
1975 New legislation introducing a woman's right to equal pay and status in the workplace, and in society, came into force in the UK.
1986 Lord Stockton, the former Prime Minister Harold Macmillan, died aged 92